In Loving Memory
April 13, 1952 – November 27, 2018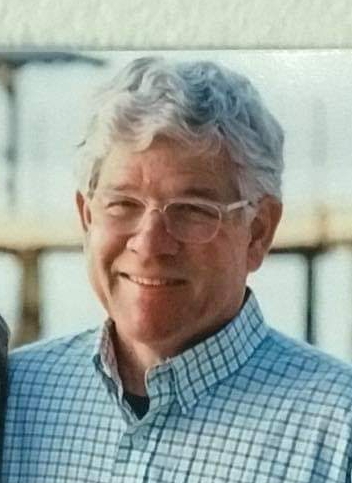 Bruce Clifton "Mac" MacKellar, age, 66, a resident of Fairhope, passed away on Tuesday, November 27, 2018 with his family by his side. 
Born in Michigan, Mac and his wife Maggie raised their three sons in Rochester. After enjoying many successful years in the Real Estate business, Mac & his wife moved to Fairhope in 2016 to begin their relaxing retirement.
Mac was committed to his faith as a young man, serving as an acolyte in the Episcopal Church throughout his youth.  He attended Michigan State University and was a member of Delta Tau Delta Fraternity.  He graduated from Walsh College as a Management Scholar. In his free time, Mac enjoyed watching the blue birds and gardening in his yard, working out, and daily lunches with his bride.  Evenings were spent strolling by the bay soaking up the world's best sunsets with Maggie and his faithful sidekick, Milo. As a father, Mac was completely dedicated to his sons. He never missed a golf tournament or band performance, and was always there to listen, console, or guide. Having his children and grandchildren all together as a family in Fairhope gave him the most joy. Mac will always be remembered as a man of strong and impeccable character; for his loving loyalty to his wife and family.  He was tenacious, committed, a statistical master; and most importantly, a true believer of Christ.
He is preceded in death by his father, Donald Bruce MacKellar.  He is survived by his loving wife of forty-five years, Maggie Jeanne MacKellar; three sons, Bryant MacKellar (Hollie), Fairhope, David MacKellar (Jennifer), Fairhope and Jason MacKellar, Clarkston, Michigan; his four grandchildren, Campbell, Audrey Claire, Hannah, and Lillian. He is also survived by his mother, Barbara Morris; sisters, Mary Beth (Robert) and Sarah (Steve), and many other nieces, nephews, aunts, relatives and friends.
A memorial service will be held at 1:00 PM on Friday, December 7, 2018 at St. James Episcopal Church, 860 North Section St. in Fairhope.  In lieu of flowers, the family suggests memorial donations be made to: St. James Episcopal Church, 860 North Section St., Fairhope, AL, 36526.   Expressions of condolences may be offered at www.hughesfh.com.  Arrangements are by Hughes Funeral Home & Crematory, 7951 American Way, Daphne, AL, 36526